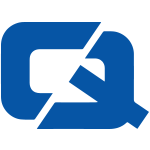 A world-famous sports car is getting a technical makeover including a boost to its already considerable engine power.
Aston Martin's V8 Vantage is getting a 4.7-litre engine delivering an 11 per cent power increase on previous models.
The firm said this will take the model to a zero to 60mph time of 4.7 seconds and top speed of 180mph.
Aston Martin chief executive officer Dr Ulrich Bez said: "With the new 4.7-litre engine and associated changes we have taken the V8 Vantage to new levels of performance to produce an even more desirable sports car."
The model is now one of the firm's most successful cars, and one of the world's most desirable models, meaning owners need a robust sports car insurance policy.
Other key changes include efficiency improvements to the dry sump lubrication system, including a new sump casting with re-located oil pick-up points.
The V8 Vantage transmissions have also undergone modifications to improve performance and handle the increased levels of power and torque.
Aston Martin recently launched an "On Track" programme allowing owners to drive their vehicles at race venues in the UK and Belgium.