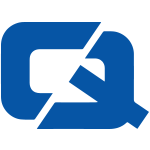 Motorists in Glasgow and the Strathclyde region are failing to heed official warnings on the danger of mobile phone use behind the wheel.
The Association of Chief Police Officers in Scotland (ACPOS) has conducted a day of action across the country which saw 103 drivers in Strathclyde penalised for driving and phoning simultaneously.
This represented a significant increase on the 58 caught in the region during last year's day of action and comprised the majority of the 180 motorists apprehended across the country.
Chief Superintendent Charlie Common from Lothian and Borders Police described the findings as "extremely disappointing" and called on drivers to remember the potentially serious consequences of using their phones at the wheel.
He said: "We are committed to stopping those motorists who continue to ignore the safety warnings and risk their life and the lives of others."
This comes after ACPOS launched a crackdown on drink driving across the country during the festive period, during which 490 drivers were apprehended.
ChoiceQuote – the #1 for car insurance