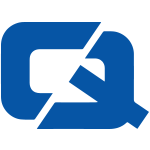 An addition to a popular guide means traders and motorists will find it easier to get tax and emission rates for vehicles.
Data analysis firm CAP is to publish CO2 figures and tax bands in the Black Book used car values guide.
CAP produces the book as a benchmark on latest pre-owned vehicles, with stats helping traders make better purchase decisions on vehicles.
CAP operational development manager Mark Norman said: "We have introduced these figures because we believe that duty rates will become as influential on consumer choice as fuel economy and insurance costs."
Purchasers thinking about not only car insurance but also the possible cost of taxing their vehicle will be hoping the development will mean forecourt salesmen are better informed about their stock.
Mr Norman added dealers should be getting into the habit of taking into account the tax bands of cars.
New excise duty rates are expected in 2009 meaning new market conditions are likely to further apply to older cars with high emissions.
CAP says the Black Book addition means it is vital to providing the best possible service to car buyers and therefore car insurance customers.