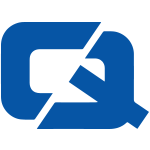 An increasing number of motorists are finding their tanks have run empty because thieves have siphoned their fuel.
Rising petrol prices are thought to be prompting the soaring thefts, with BBC Radio One reporting the RAC has seen a high number of related call-outs.
According to the station, the association has recently seen a doubling in the number of cars it's attended which have had all their fuel taken.
Quoted by Radio 1, Leamington Spa theft victim Dan Sparks said: "I was really confused as I had plenty of fuel in my tank for the next day. Probably £40 to £45 of fuel was in that tank."
Mr Sparks said he had left his car parked on the drive overnight only for someone to bypass his fuel cap lock and tap the tank.
Drivers worried about damage and loss of fuel caused by petrol thieves should check out their car insurance policies to see what levels of cover they give.
The Burton Mail also reports incidents in Staffordshire are on the up, with police investigating more cases of 'bilking', where customers drive away from forecourts without paying.