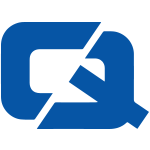 People are being warned that delaying replacing their car's tyres could mean they face fines and penalty points on their licences.
According to a new report from Protyre, motorists may not be replacing tyres due to the financial pressure caused by the credit crunch.
However, the firm warned that driving with a defective tyre can result in a fine of up to £2,500 and penalty points on their licence, which may also lead to higher car insurance premiums.
Despite this, the firm found that more than three-quarters of those visiting its outlets had at least on badly worn or defect tyre.
Adrian Walsh, director of RoadSafe, said the findings were "worrying".
"Clearly drivers are delaying the replacement of worn tyres which is a false economy and will place drivers at greater risk of having an accident," he commented.
An online guide to tyre safety, which may be of benefit to car insurance customers, was recently launched by TyreSafe.
The guide was developed following research that showed nearly 80 per cent of cars on the UK's roads had incorrectly inflated tyres.
Visit our Japanese import insurance page