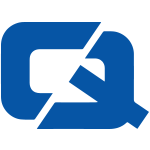 Over half of car owners in the UK say they are concerned about their vehicle's impact on the environment, new research has shown.
According to Experian, one in four motorists claimed the environment is a key concern when buying a new car, car insurance customers may be interested to know.
However, women were found to be more likely to consider the environment to be an important influencing factor in their decision to by a car, with 30 per cent claiming it to be important compared with 23 per cent of men.
The company's survey revealed that the environment is increasingly becoming a significant concern for motorists, Kirk Fletcher, managing director of Experian's automotive division, remarked.
"A car is the second biggest purchase a person is likely to make after a buying a house and customers concerned about the environment will have a lot of questions to ask before they make their final decision to buy," he stated.
Dealers should be prepared to be able to give such information to prospective customers, he added.
In related news, esure recently reported that 64 per cent of motorists it surveyed said they were looking to buy a used car, rather than a new one, next time round.