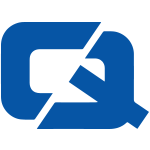 Drivers heading to Europe should first check the status of their car insurance and European motoring laws.
According to Insurancewide.com, motorists should check whether their car insurance policies cover accidents and breakdowns as some insurers will not extend car insurance to cover trips abroad.
In many cases, they will only offer third-party cover, which also happens to be the minimum requirement in the EU.
"UK car insurance policies should automatically provide you with a Green Card also known as the International Motor Certificate, said Insurancwide.com chief James Harrison.
"The Green Card is evidence that you have the minimum insurance requirement to drive abroad and is an internationally recognised document."
Meanwhile, drivers who decide to stay in the UK should not leave their vehicles unattended with possessions inside.
Police in Lancashire have been taking down the details of cars with possessions on show and sending letters to the homes of the drivers.