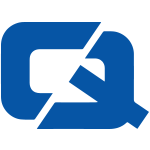 With the cost of fuel and car insurance already to consider, motorists may soon see vehicle excise duty (VED) increasing too under proposals put forward by the government.
However, a group of MPs has criticised the plan, claiming it offers only a "limited" benefit to the environment, the Daily Telegraph reports.
According to the environmental audit committee, the Treasury cannot say for certain whether increasing VED will have the desired impact upon the UK's drivers, the newspaper noted.
It said it was "disappointed" the Treasury had not chosen to investigate how rebanding existing cars will affect current levels of CO2 emissions.
"Presumably this means the Treasury does not have any idea of what levels of VED will either persuade people to trade in their existing cars sooner than they would otherwise, or choose a more efficient model when they next come to buy a second-hand car," the committee claimed.
Meanwhile, Labour ex-minister Peter Kilfoyle told BBC Radio 4's Today programme that there is a "retrospective element" to the plans to increase car tax.
People who bought their cars a number of years ago "are now going to be taxed in a way which they never imagined", he remarked.