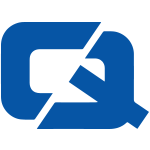 Volkswagen has finally shown off its brand new Scirocco GT24 to the waiting public, taking it for a run out at the Goodwood Festival of Speed.
The new car is based on a VW car last seen in the 1970s and closely follows the technology behind racing models which recently won their class and finished a 11th overall out of over 200 starters at the Nurburgring 24 hour race.
Drivers interested in the car, which could be covered with a sports car insurance policy, will be able to buy it in the UK from September 1st.
The firm said the new vehicle is powered by a "revised version of the road car's 2.0-litre TSI engine developing 325 PS at 6,500rpm, operating through a bespoke six-speed DSG gearbox with new ratios and clutch plates".
Spectators at the weekend festival got to see the car in action six times over the weekend as it made runs up the renowned Goodwood Hill.
Sciroccos first appeared in 1974 but later went out of production before Volkswagen decided to reinvent them for the 21st century as a faster cousin of the Golf GTI.