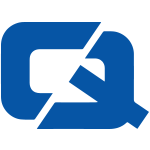 Motorists are being warned that they can now be fined for parking illegally without coming into contact with a parking warden.
Under changes to legislation that come into force on March 31st, car parking attendants will be able to issue tickets to drivers by post, even after they have driven off.
Edmund King, president of the AA, claimed that motorists could be issued with tickets having stopped for legitimate reasons such as dropping off a passenger or making a delivery.
He added that drivers such as disabled Blue Badge holders could receive fines by post under the new system or may receive tickets when they cannot remember the exact circumstances.
"Some local authorities have lost sight of the original aims of parking enforcement, which [were] to keep traffic flowing, warn selfish drivers, punish blatant offenders and keep legitimate use of car parking spaces ticking over," Mr King stated.
"Drivers will feel that tickets by post [are] just an extension of 'open season' on the motorist."
The government claims that new powers for parking enforcers will help to tackle congestion and enhance road safety by making the system "fairer, clearer and more open".
As the cost of driving, in terms of taxes, fuel costs and fines, increases motorists are advised to shop around carefully for the best possible car insurance deal.