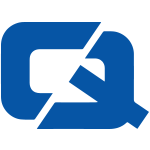 Motorists in the market for a vehicle with a low environmental impact could do no better than opting for the new Toyota Prius.
At least that is the opinion of WhatGreenCar, which has named the vehicle the best car of the year.
Managing editor of the publication Dr Ben Lane commented that the next-generation Prius outshone the nine other competitors on the judging panel's shortlist, winning a unanimous vote.
"In addition to the new model's best-in-class cradle-to-crave environmental credentials, the panel particularly commented on the way the car seamlessly integrates green features as part of its design," he explained.
This comes after Toyota's managing director Miguel Fonseca claimed that the Prius sets the benchmark for all other cars to match.
Meanwhile, What Car? recently named the Audi A8 2.8 FSI its green luxury car of the year based on the fact that it emits less than 200g of carbon dioxide per kilometre.
Visit ChoiceQuote for the #1 car insurance