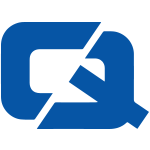 Female drivers are more likely to drive with two hands on the wheel than men, according to research.
The Daily Mail reports a university study shows men are physically relaxed at the wheel while women better understand a car is a separate entity to themselves.
Experts at the University of East London conducted the research, which the paper said proves men talk about cars as if talking about themselves.
Quoted by the publication, research co-author Dr Iain MacRury said: "Women are more comfortable expressing their feelings directly and see the car as separate. That's why women give names to their cars."
Men also identify with their cars and are more likely to rest a spare hand on the gear stick when driving.
Drivers are meant to keep both hands on the wheel rather than rest one hand elsewhere, and men could cut the risk of accidents and avoidable car insurance claims by following the hand habits of women.
The University of East London has more than 20,000 students and is rated by the Guardian as among the top ten modern universities for research.