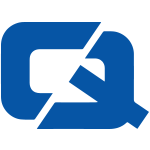 A special workshop aimed at educating young car insurance customers and other new drivers is to be held in Wokingham.
The workshop, which will be held on Wednesday April 16th at Woodley Airfield Youth and Community Centre, is open to people between the ages of 15 and 19.
Participants will have the chance to learn about driving on motorways, buying a second-hand vehicle, first aid in the event of a road collision and the risks of driving under the influence of alcohol or drugs.
According to Wokingham borough council, three youngsters die as a result of road accidents daily.
Senior traffic management engineer Rob McDonnell commented: "Road users need to appreciate that to own a motor vehicle is a huge responsibility."
Last week, Thames Valley Police launched an education for people under the age of 25 who have been caught committing driving offences.
The force claimed road accidents is the leading cause of death of people in the 16 to 25 age group.