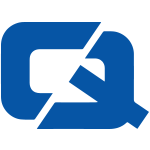 Haulage company operators have been advised to consider the potential savings which could be attained through better planning of travel routes.
The Commercial Vehicle (CV) Operator Show, which is run by trade bodies such as the Road Haulage Association and the Society of Motor Manufacturers and Traders, is looking to highlight this issue at the April 2010 event.
It stated that poor route planning and fleet management can compromise a company's efforts to economise, regardless of the care taken over vehicle maintenance.
Company owners have therefore been called upon to prioritise the issue for the sake of both their businesses and the environment.
The CV Show said: "Use a good fleet management and route planning system and you'll cut mileage and fuel. Less fuel means lower emissions so everyone is happy."
Last month, Professor Alan McKinnon, head of the Logistics Research Centre at Heriot-Watt University, stated that firms should look to use their current vehicle technology more efficiently rather than focusing on new innovations.
ChoiceQuote – the #1 page for haulage insurance