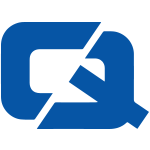 Business and motoring leaders are calling on the government to scrap a planned 2p per litre fuel duty increase "as an absolute minimum".
A joint statement from an alliance of UK industry trade associations and motoring groups said higher diesel prices are contributing to inflation and called for more political action.
The calls followed a protest organised last week by haulage groups, which saw lorry drivers converge on London and disrupt the A40.
The alliance, which includes the British Chambers of Commerce and AA, said: "This increase in transport costs must inevitably be reflected in end prices for consumers, generating a key and unwelcome ingredient in rising inflation."
Hauliers concerned about the rising costs of fuel could look for new haulage insurance quotes in an effort to reduce regular costs.
The alliance statement was issued by the Freight Transport Association on behalf of a total of 11 different groups.