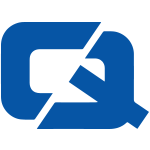 A haulage group is calling on the government to intervene to ease industry headaches caused by soaring fuel prices.
The Road Haulage Association (RHA) also said the customers of haulage firms would have to face up to fee increases as diesel prices continue to rise.
The group called on the government to drop plans for a 2p fuel increase scheduled for October 1, warning some hauliers were faced with going out of businesses.
RHA chief executive Roger King said: "We know very well the difficulties many customers have in passing on the costs to their customers, but the haulage industry cannot possibly absorb the impact of surging oil prices."
He added some haulage customers had not budgeted for fee increases, but should find a way of meeting higher costs if HGV services are to survive.
RHA figures show a typical articulated truck which cost £35,000 a year to fuel 12 months ago now costs £49,000 a year to fill up.
On top of fuel costs, haulage firms also face road tax and haulage insurance costs, plus the usual outlays on vehicle maintenance and driver wages.
Airlines are also feeling the pinch caused by high fuel prices, with EasyJet the latest firm to say the problem has hits its profits.