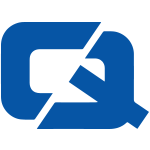 The Driving Standards Agency should ensure that all drivers are better educated when it comes to sharing the road with haulage lorries and other large commercial vehicles.
At least that is the view of the Freight Transport Association (FTA), which has claimed that motorists tend to be unaware of things like how much clearance to give a heavy goods vehicle on the road when overtaking and how much distance they need to keep for a lorry driver to see them.
The association said the Highway Code currently includes guidance for car drivers when dealing with motorcycles, bicycles and mobility scooters on the road, but includes no mention of lorries.
FTA's policy director James Hookham commented: "It's unfair to make lorry drivers the scapegoat. Whenever there is an accident, or even a near miss involving a lorry, the common assumption is that the lorry driver is at fault."
Meanwhile, haulage companies in the market for new vehicles were recently advised that they could benefit from Renault.
According to door distributor JB Kind, the manufacturer offers various cost advantages.
For the #1 haulage insurance – visit ChoiceQuote