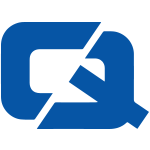 Trucks and 4x4s are increasingly being targeted by catalytic convertor thieves, haulage insurance customers may be interested to learn.
Car insurance provider Norwich Union reported that the number of claims made relating to the theft of catalytic convertors has increased 500 per cent in the last year.
Barry Hogg, underwriting manager for the firm, said the value of the metals contained within catalytic convertors made such thefts more appealing to some criminals.
Motor insurance companies are "concerned" about the level of damage caused by such thefts, Mr Hogg remarked, adding that some claims have cost in excess of £2,000.
"Those dealerships selling vehicles with high-ground clearances, such as 4x4s or trucks, are far more susceptible to these types of thefts," he warned.
In related news, car insurance provider Direct Line urged owners of vehicles with "greater ground clearance" to be wary of fuel thieves.
As vehicles are so high from the ground, gaining access to the fuel tank is much easier, the company stated.