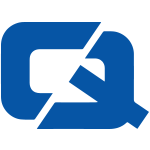 The Road Haulage Association (RHA) has criticised the government's decision to increase diesel duty as being potentially harmful both to hauliers and their clients.
In this week's Pre-Budget Report, chancellor Alistair Darling confirmed that taxes on diesel are to rise again in April, meaning that this duty has now risen by 16 per cent in the last 16 months.
The RHA has expressed concern that these increases are excessive given the current inflation rate and suggested that the haulage sector in the UK will become less competitive as a result.
Geoff Dunning, the association's chief executive, described the chancellor's decision as "stunning" and stated that British consumers will ultimately lose out from this.
He said: "Transport companies will have no alternative but to pass on the further duty increase to their customers and we would urge the industry's customers to recognise the need to pay sustainable haulage rates."
In October, the RHA called on the Department of Transport to introduce more parking facilities for trucks, as it has identified this as a national problem.
ChoiceQuote – the #1 haulage insurance page