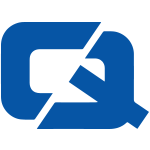 Drivers with haulage insurance may be relived to read that Transport for London is allowing a grace period of 28 days to enable firms to comply with London's Low Emission Zone.
The zone is being implemented in a bid to improve air quality in the capital.
According to the Freight Transport Association, it was obvious last year that factors meant that not all operators would be able to get replacement vehicles in time for the scheme's kick off on February 4th.
Rather than being issued a fixed penalty, drivers found to be disobeying the zone's regulations will receive a letter informing them that they must make their vehicles compliant within 28 days.
The FTA campaigned for leniency to allow firms to get to grips with the regulations while having to wait for delivery of greener vehicles.
Gordon Telling, FTA's head of policy for London, south-east and east of England, said: "I am delighted that following our representations to Transport for London the measures to help non-compliant operators have been announced."