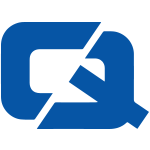 Fleet operators with haulage insurance policies may be interested to read that the implementation of London's low emission zone is getting nearer.
With less than eight weeks to go, the Freight Transport Association (FTA) is urging fleet managers to ensure that their vehicles are ready.
But before firms consider investing in new models to meet the environmental criteria, the organisation suggests these companies consult the Eligible Engines List.
Engines that qualify will only need to pass some tests to gain their Low Emission Certificate, while some may be eligible for Reduced Pollution Certificates, which allow for reduced vehicle excise duty.
However, there are only four Euro 1 engines recognised as being eligible.
FTA's regional policy manager for London Natalie Chapman said: "Whatever operators decide to do, they need to get on with it as the start of the scheme is looming and there is not much time left."