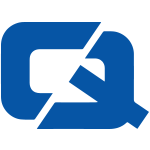 Foreign HGVs are causing a whopping £53m per year in accident costs on the UK's roads, research suggests.
Stats from Accident Exchange says the yearly number of accidents involving foreign-registered lorries could be as high as 9,800.
The accident management specialists released the findings after pouring over more than 100,000 reported traffic incidents it handled between March 2006 and March 2008.
Accident Exchange chief executive Steve Evans said: "The rate of incidents may be rising, but so too is the escalating cost."
He added British drivers must also up their game if the alarming figures are to be reduced.
Haulage insurance claims will have been involved in some of the recorded incidents, which had average repair bills of around £3,750 up to a high of about £5,647.
'Side swiping' involving the blind spots of left-hand drive HGVs is one of the major causes of the recorded accidents.
A strong haulage insurance policy is one way of providing a level of protection against accidents, with the company also revealing the majority of accidents involving foreign freight drivers happen on the M25.
Police officials have previously said foreign lorry drivers who ignore UK regulations and work long hours or drive trucks with serious faults are affecting safety on Britain's roads.