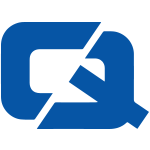 Freight and public transport are two of the topics covered in the 33rd edition of Transport Statistics Great Britain, which was published by the Department for Transport (DfT) today.
The document may be of interest to those with haulage insurance, as it goes into detail on a number of issues related to the industry.
Other subjects areas investigated in the study include general road and traffic updates, transport accidents and casualties, and the environment.
"Transport Statistics Great Britain is a major publication within the scope of National Statistics and provides an accurate, comprehensive and meaningful picture of transport patronage in Great Britain," states the DfT.
Moreover, the DfT is also asking anyone who reads the publication to feedback with any relevant information.
The DfT unveiled Towards a Sustainable Transport System this week, which acts as a framework for a new low-carbon system and is a response to the Eddington Transport Study and the Stern Review of the Economics of Climate Change.