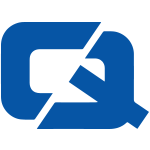 The Freight Transport Association (FTA) is to encourage hauliers to donate to charity via the introduction of an optional contribution to their membership fees.
Members of the trade association are to be given the option to pay £10 in addition to their standard fee, which will be given to the charity Transaid.
Pippa Attwood, FTA's general manager for membership and marketing, praised the work done by the group, which is dedicated to improving transport and haulage networks in developing countries.
She expressed the FTA's pride over its cooperation with the charity, as well as encouraging UK hauliers to make their contribution as well.
Ms Attwood said: "The donation which FTA members are making will hopefully make a big difference to those who are most in need in some of the world's poorest countries."
Last month, the FTA called on the government to do more to ease congestion on many of the UK's largest roads, which it believes will aid the environment as well as the haulage industry.
ChoiceQuote – the #1 haulage insurance page