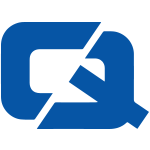 Haulage insurance holders may be interested to read that government figures have highlighted increasing congestion levels along primary trade routes in the UK.
The Freight Transport Association (FTA) is calling upon ministers to address this issue and provide enhanced traffic management through the building of new roads and widening of motorways.
Figures published by parliament earlier this week show that between 1997 and 2006, traffic levels rose by 12 per cent.
FTA's director of external affairs Geoff Dossetter said that the trends are estimated to be wasting about £20 billion each year.
He stated: "FTA's concern is that growth in car traffic on the key trade routes will severely inhibit supply chain efficiency, increasing costs and reducing service levels.
"The supply chain delivers almost everything we use or consume every day and the roads network is a fundamental ingredient in making those deliveries work, to the benefit of the whole population."