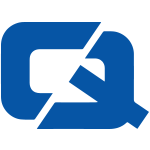 Road haulage drivers and the companies they work for will be pushed to their financial limits as a result of the impending increase on fuel duty, it has been claimed.
According to the Road Haulage Association (RHA), fuel prices have already risen significantly since the middle of May, resulting in hauliers having to pay an extra £1,000 a year.
It stated that Alistair Darling's proposed duty increase of two pence per litre in September will see fuel rise for the third time this year alone, proving too financially straining on haulage drivers.
Head of communications at the RHA Kate Gibbs commented: "Surely the chancellor realises that the imposition of a fuel duty increase will have a damaging effect on what is an already depleted haulage industry in particular and the future economy of the UK in general."
Meanwhile, Volvo recently claimed that hauliers in the market for a more fuel-efficient truck should consider its FH16 700, owing to its low consumption levels and high performance.
Visit the #1 haulage insurance page