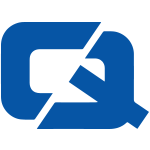 The Freight Transport Association (FTA) is calling on the government to take action to help the haulage industry cope with current economic conditions.
According to the organisation, bulk diesel prices have yet to fall in line with the price of oil and there is no longer "parity" between diesel and petrol costs.
Simon Chapman, chief economist at the FTA, said: "UK road transport operators, consuming substantial quantities of diesel in the process of delivering the UK economy, are getting the worst of all worlds at the moment when it comes to fuel prices."
Further exacerbating the situation, the value of sterling has fallen against the US dollar meaning the price of fuel in the UK is "more expensive", Mr Chapman remarked.
The government ought to recognise that diesel is an "industrial" fuel and tax it "accordingly", he added.
Haulage insurance customers may be interested to learn that the FTA will be holding its Fuel Tanker Seminar on September 30th at the Park Royal Hotel in Warrington.