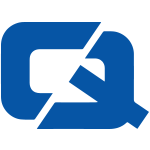 The current fuel duty regime is hampering the haulage industry's efforts to recover from the economic downturn, it has been claimed.
A recent increase in fuel duty and the rising price of crude oil have combined to push the average cost of diesel above the 106p per litre mark.
Around 66 per cent of that cost is taxation and Angus MacNeil, the MP for the Western Isles, has called on chancellor Alistair Darling to provide some support for the haulage industry in his Pre-Budget report.
Mr MacNeil, who is the Scottish National Party's transport spokesman at Westminster, described the current level of tax on diesel as "modern day highway robbery".
He added: "A strong haulage industry is a vital part of our economy. The fact is that soaring fuel prices are actually hindering economic recovery from recession."
Diesel prices are set to rise further in January when VAT returns to 17.5 per cent.
For the #1 haulage insurance – visit ChoiceQuote