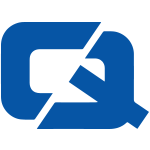 Haulage insurance customers have been encouraged to offer their views on plans to introduce more stringent driving tests.
According to the Driving Standards Agency (DSA), people who are learning to drive a lorry or a vehicle that tows trailers are currently not required to undertake their test in a fully-loaded mode of transport.
This means that the weight of the vehicle during a test may be considerably lower than if they were taking to the road as fully-qualified drivers.
Therefore, the DSA has launched a consultation across the haulage industry on its plans to make the test tighter by ensuring that testing vehicles are of a comparable weight.
"We want you to help shape the way this is introduced," said Rosemary Thew, chief executive of the organisation.
She added that the DSA's proposals would also make the test simpler, more transparent and easier to follow.
This comes after the Road Haulage Association noted that while many car drivers are cutting back on car use because of high fuel, hauliers in the UK are being forced to pay over the odds for diesel to remain in business.
Visit ChoiceQuote – for #1 haulage insurance