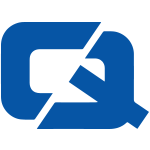 Volvo haulage truck insurance customers could find themselves with an upgraded model with more power that runs on less fuel.
This comes after the haulage vehicle manufacturer announced that it is to introduce a new line of higher-powered trucks with three per cent lower fuel consumption than their predecessors.
It claimed that the new seven, 11 and 13-litre engines available are more efficient, saving motorists' money while reducing their carbon footprint.
Head of strategic planning at Volvo Trucks Ricard Fritz explained that the new shift and engine brake mean that haulage insurance customers can maintain higher speeds, enabling them to get more of their job done in a shorter time span.
"We work constantly to offer products that increase our customers' income-earning ability and reduce their costs," he said.
Meanwhile, Ford recently announced that its new Fiesta van runs on less fuel than normal vans without compromising its size and space inside for commercial purposes.
Visit the #1 Haulage Insurance page