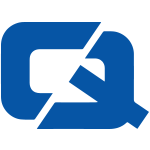 Avon and Somerset Police have pledged to crack down on haulage insurance customers who put lives at risk on the road by refusing to take rests during long drives.
This comes after officers arrested a 52-year-old lorry driver who drove from Dover to Somerset without taking a rest break.
In a bid to highlight the seriousness of his offence, the man was given an optional £1,000 fine or a two-week prison sentence at South Somerset Magistrates Court.
Road Policing Unit Sergeant Mark Whitfield has warned lorry drivers against tampering with their tachograph in an attempt to dupe officers into believing that they have not been travelling for an extended period of time.
"It is extremely dangerous to drive long distances without stopping for a break, as you become tired and lose concentration – and this is when you cause a serious road traffic collision," he added.
All motorists are advised to take regular breaks during long journeys to avoid exhaustion at the wheel – failure to do so could result in an invalid car insurance claim in the event of an accident.
Visit the #1 Haulage Insurance page