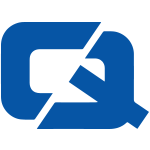 Hauliers have been called upon to employ more security precautions in order to protect their vehicles against crime.
The Road Haulage Association (RHA) has raised concerns over an increasing wave of crime targeting heavy goods vehicles and trucks, which involves the theft of the vehicles' batteries.
According to the body, criminals have been cutting through fences at transport depots to reach the vehicles and remove their power supplies, before selling them on for prices of around £350.
As a result, RHA security manager Chrys Rampley called on operators in the sector to report all crimes or suspected crimes to the police, with whom the RHA will be working to combat the issue.
She added: "Everyone working in the transport industry should be extra vigilant."
Last month, the RHA called on the government to help further safeguard the business of hauliers by looking to make roads safer during snowy or icy weather.
Visit ChoiceQuote, the #1 for haulage insurance