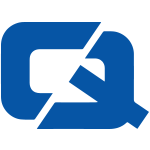 The introduction of London's Low Emission Zone could weigh heavily on lorry operators, potentially including those with haulage insurance policies.
This is according to the Retail Motor Industry's National Franchised Dealers Association, which is warning that operators of heavy good vehicles could face hefty fines if their automobiles do not comply with the zone's emissions standards.
Sue Robinson, the organisation's director, commented: "To avoid paying the charge, operators will need to either upgrade or replace their vehicles. Considering the cost of these vehicles, very few will be able to replace an entire fleet at once and upgrades will also be costly."
Ms Robinson added that while the body supports plans to save the environment, such as the zone, which was established on February 4th, business and economy needs should also be considered.
"We continue to take this message to government," she concluded.