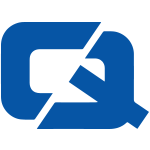 The latest edition of a transport guide for goods vehicle operators delivering across the globe is now available to order.
The Freight Transport Association (FTA) has published the 2008 edition of the International Road Transport Guide, covering more than 50 countries throughout Europe and the Middle East.
Additions this year include more details of local ferry routes and fines for non-compliance with local regulations for some countries.
The FTA said: "Montenegro and Serbia appear for the first time as two independent country sections following the further division of the old Yugoslavian territory."
HGV operators and haulage insurance customers could also find the guide is of use thanks to details on requirements for permits and quotas plus vehicle operations.
The FTA represents the transport interests of companies moving goods by road, rail, sea and air, with its members running more than 200,000 goods vehicles.