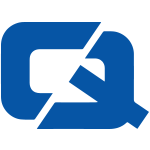 A haulier organisation is appealing to the government to permit the use of bigger HGVs on Britain's roads to improve effciency and cut emissions.
The Freight Transport Association (FTA) is awaiting an official response to a parliamentary question on the issue, which could interest haulage insurance policy holders.
Association cheifs want transport secretary Ruth Kelly to explore the possibility of extra-long goods vehicles, already in use in many other EU countries.
In a letter to Ms Kelly FTA Chief Executive Theo de Pencier said a trial was necessary as larger vehicles could "reduce fuel consumption and carbon emissions by up to 30 per cent and mileage reductions of up to 50 per cent".
Hauliers want to see a trial of such vehciles vehicles on the roads to see if they could prove beneficial to the economy and cut environmental damage.
The FTA said the possible impact of larger goods vehicles on other road users and the rail haulage market should be taken into consideration.
If the association gets the trial it is asking for longer heavier vehicles (LHVs) of 25.5 metres long and 60 tonnes in weight could be seen on UK roads.