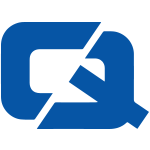 Authorities have been called upon to protect UK businesses by imposing harsher penalties on foreign hauliers who use magnets to mask their driving hours.
The Road Haulage Association (RHA) has raised concern that a large proportion of non-UK registered trucks operating in Britain are driving for illegally and dangerously long periods by using magnets to disrupt their tachographs.
It stated that the current standard £200 fixed penalty fines for foreign drivers found guilty of this is not enough of a deterrent, as the practice of using magnets in this way punishes reputable firms while creating a safety hazard.
Geoff Dunning, chief executive of the RHA, stated that these drivers should instead be taken to court as a matter of course and be fined heavily or disqualified if they are found guilty.
He added: "We need to send an unequivocal message to foreign drivers and their employers that the use of magnets to cheat the drivers' hours rules will not be tolerated in the UK."
Last week, the organisation called on the new UK government to work closely with the haulage industry to help address other pressing issues, such as the increasing tax burden faced by British logistics businesses.
Visit ChoiceQuote for the #1 haulage insurance