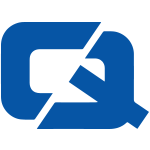 Parts of the haulage industry are showing signs of being in good health, it has been claimed.
The economic slowdown, high fuel duty and competition from abroad have combined to make market conditions tough for many of the UK's haulage operators.
However, online freight exchange Transport Exchange Group said it had witnessed a sharp upturn in activity levels in recent months.
It reported a 74 per cent year-on-year rise in haulage bookings for August and a record number of bookings for a single day throughout its operations on September 17th.
Lyall Cresswell, Transport Exchange Group's managing director, said the figures suggested that working together could help haulage companies and transport operators to thrive in difficult conditions.
Another organisation looking to improve conditions for haulage businesses is Transfrigoroute, the body which represents the temperature-controlled logistics industry.
Alan Lines, Transfrigoroute's secretary general, told RoadTransport.com the body is campaigning for standardised fuel prices across Europe in a bid to help British truck operators.
For the #1 haulage insurance, visit ChoiceQuote