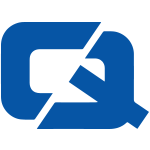 The Road Haulage Association (RHA) has called on the Conservatives and Liberal Democrats to be more transparent about their plans on fuel duty.
Although the organisation has welcomed proposals such as the Conservatives' Fair Fuel Stabiliser initiative, it has stated that more concrete plans are necessary in order to address the concerns of hauliers.
This comes after the RHA criticised the current Labour government for its policy of constant fuel duty increases, which it believes to have damaged the UK haulage industry.
Geoff Dunning, chief executive of the RHA, states that these increases have made the party's stance on fuel tax "pretty clear", but expressed concern that the other two parties would adopt a similar policy if elected to power.
He said: "Fuel duty is an important political issue for all road users and a vital one for the road haulage industry. Voters should have a clear idea where the major parties stand."
The Labour government's fuel duty policies have also come under criticism from the Freight Transport Association in recent weeks, with the body stating that the measures will damage the wider UK economy.
ChoiceQuote – #1 for haulage insurance