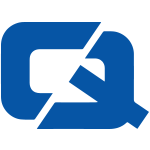 Customs officials and local police in Northern Ireland have arrested a number of men connected with a fuel smuggling ring.
Filtering equipment and several fuel trucks have been seized as part of the operation, which may have prevented the sale of laundered fuel to truck drivers, Road Transport reports.
John Whiting, HM Revenue and Customs assistant director criminal investigation, said the ring was involved in transporting and selling laundered diesel to commercial vehicle operators in the region.
"These illegal sites and those involved are ripping off honest retailers, creating a cheap and unregulated supply, that they cannot compete with, and as taxpayers we are all being deprived of funds that could be used for essential services in our communities," he remarked.
Only certain "excepted vehicles" are able to run on rebated heavy oil, also known as red diesel, when used on the UK's public highways.
Using such fuels illegally can result in a vehicle being seized by customs and the driver or owner receiving a financial penalty, haulage insurance customers may be interested to learn.