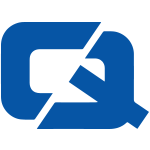 Police have launched a campaign that aims to cut down on the number of speeding lorry drivers on a busy road in Birmingham.
Officers will use speed cameras to identify lawbreakers on the A1185 Seal Sands link road as part of a targeted operation over the next two months, according to the Peterlee Mail.
The crackdown comes after a speeding survey carried out by Cleveland Police found more than 50 drivers to be breaking the limit within a half-hour period.
Dozens of lorry drivers were also clocked travelling in excess of the 40 mph speed limit imposed for heavy goods vehicles (HGVs).
In total, 29 HGVs were recorded at speeds of over 50 mph and a spokesman for Cleveland Police was keen to remind lorry drivers that this was unacceptable.
"Drivers need to moderate their speed and keep within the maximum speed limit for their vehicle to ensure the safety of all users of this road," he added.
A similar police clampdown on speeders in Windsor and Sunningdale earlier this month saw 47 drivers issued with fixed penalty notices, as well as three points on their licence.