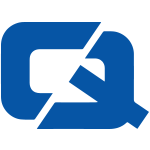 Renault's range of heavy goods vehicles can aid fleet operators in improving the fuel efficiency of their business, according to one of the manufacturer's newest customers.
Independent galvanising specialist W Corbett and Co has recently expanded its vehicle fleet with a number of new Renault vehicles, including the Euro 5 and Renault Premium Distribution 240.18.
The firm states that it selected the vehicles due to their environmental credentials, which are aided by their use of AdBlue fuel efficiency technology.
Mark Statham, managing director at W Corbett, stated that this will allow the firm to improve its green performance while saving money on fuel expenditure.
He said: "I feel that the Renault Premium is an excellent long-term value for money option and we are very satisfied with the new additions to our fleet."
Last month, Renault Trucks opened a new £4 million dealership in Coventry in order to reach a wider range of haulage industry customers in the UK.
Visit ChoiceQuote, the #1 haulage insurance page