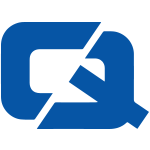 The government has been urged to follow up its new road safety proposals by introducing measures to make life easier for haulage insurance customers.
A draft strategy to help cut the number of motoring-related deaths in the UK announced this week included plans to reduce the speed limit for cars and light commercial vehicles to 50mph on many A-roads.
The Road Haulage Association has responded to the decision by calling for ministers to increase the speed limit for HGVs – which currently stands at 40mph – to the same level.
Chief executive of the group Roger King explained that the 40mph limit often results in tailbacks as motorists queue up to overtake HGVs, which was acceptable when there was a 20mph difference between them and other road users.
However, this will be reduced to just 10mph under the new proposals, which he said his "not enough of a cushion" to allow for safe overtaking by car drivers.
"What we propose is that HGVs be permitted to travel at up to 50mph as road conditions permit to allow traffic to flow at the new limit," Mr King added.
Visit the #1 Haulage Insurance page