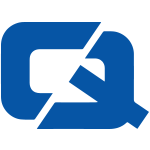 Road hauliers in the market for a new truck that boasts both fuel economy and high performance could do no better than the new Volvo FH16 700.
At least that is the opinion of the manufacturer, which has claimed that its new vehicle that can haul loads of up to 50 tonnes with no increase in either fuel consumption or its emissions.
In fact, it claimed that the truck's nitrogen oxide emissions dropped by 40 per cent from the previous model.
President of the Europe division at Volvo Trucks Claes Nilsson commented: "The FH16 700 is in a class of its very own on the world truck market.
"It offers a unique combination of performance and fuel economy."
Meanwhile, haulage drivers have been called by the Driving Standards Agency to share their views regarding lorry driving tests.
Currently, people learning to drive a lorry operate vehicles with a significantly lower load, meaning they may be unprepared for driving on the road with real loads.
Visit the #1 haulage insurance page