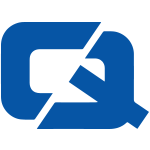 Volvo has showcased a number of new advances in alternative fuel technology for heavy goods vehicles at an industry show.
The manufacturer was in attendance at the Energitinget energy symposium in Stockholm to demonstrate a number of potentially promising advances which are soon set to go into field testing.
These include Bio-DME, which produces 95 per cent lower CO2 emissions than diesel, while the company's methane diesel is set to offer similar environmental and performance benefits.
Both technologies are soon set to be trialled by hauliers across the UK and Europe, with logistics firm DHL among the companies set to participate.
The firm stated that take-up of its fuel systems could prove crucial in helping the EU to meet its carbon reduction target of 20 per cent by 2020, while providing savings for companies.
Last week, the company announced the release of a new version of its FM truck, which offers design improvements to enhance its comfort and safety.
ChoiceQuote – the #1 for haulage insurance