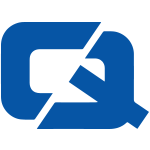 Haulage companies in Wales are likely to see their Christmad revenue cut by excessive tolls charged on those crossing the River Severn, according to a trade body.
The Freight Transport Association (FTA) has reiterated calls for relief on the levies paid by users of the Severn crossings amid concerns that they are endangering companies which are struggling due to the recession.
It raised concern that neither the Welsh Assembly nor the national government is taking the issue seriously, citing a lack of discussion among leading ministers.
Ian Gallagher, the FTA's policy manager for Wales, therefore demanded an end to this "staggering" oversight, highlighting the commitment which has already been made to reducing Humber Bridge tolls.
He said: "Our question is simple: why is this commitment not being extended to Wales?"
The body previously commented on this issue earlier this month, stating that the lack of discussion over the problem "beggars belief".
ChoiceQuote – the #1 haulage insurance page