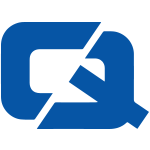 13 June 2013

When arranging new motor trade insurance for your business there are many things you can do to make sure you get the right policy. However, there are also things you definitely shouldn't do when looking for a new insurer or whilst setting up a new policy as you risk costing yourself more money in the long run or not getting a policy that fully protects your business.
If you ensure that you avoid making these mistakes, you're more likely to save yourself money and to get the cover you need.
Go with the first insurer you find:
'They seem to know what they're talking about, so why bother shopping around?'
Some people might find the world of motor trade insurance daunting and as a result will make a snap-decision to start a policy with the first company to throw technical jargon their way. Do not do this.
If you don't understand what they are saying, ask for clarification. It's your right to get the person you are talking to to go through every point as many times as you need them to. Write everything down as you talk to them and tell them you'll get back to them and then shop around. The only way you're going to get the best, and the right, deal is by seeing what other companies have to offer.
Give false information:
'If you don't know the answer, give them information to get the cheapest quote'
If you don't have the information required at the time to set up your new policy, go away and find it. Making it up or giving estimations means you are not fulfilling your duty of disclosure and can ultimately lead to the insurer refusing to pay out if you should make a claim.
If you believe you have given accurate information but then notice a discrepancy in any documentation sent to you, it is vital that you inform the insurance company as soon as possible so it doesn't affect any future cover.
Don't bother reading the paperwork:
'It will all be in there'
Not checking your paperwork means that you don't know if all the information is accurate. You need to be sure that everything in the documentation provided by the insurance company is correct, whether it relates to you or them.
Arranging your policy over the phone may seem easy but sometimes things are lost in translation or taken down wrongly. Misunderstandings do happen and can happen on both sides of the conversation. Reading all the documents through makes sure you fully understand exactly what you are covered for and that everything you discussed with the insurance company is included.
Don't send all the documents the company needs:
'If you can't find it, don't send it'
Not providing copies of any documentation an insurer requires quickly and in full can seriously delay the implementation of your policy. Legally you need motor trade insurance within the UK and you will not be able to drive any vehicles as part of your business without it. Holding up your policy could result in hefty fines and will mean you are not covered in the event of an accident. Ultimately not sending what the company needs could leave you out of pocket.
I don't need any extras:
'They only offer extras to get more money'
Ignoring the extras that you can add on to your policy can be a mistake and end up costing you in the long run. It's always best to know exactly what you can get as part of your policy; this will create a policy that is better tailored to you and your business.
It is always best to have more cover, so the extras are often a good idea. Consider carefully what extras could really be beneficial and weigh up whether or not the added cost is worth it – you'll usually find that it is. Many of the extras provide cover for your business in case of damage to property or a loss of profits; things that would otherwise have the potential to leave you with large bills and months of worry.