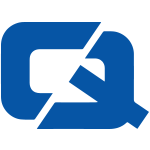 26 November 2013

Do you buy and sell vehicles or repair them on a part time basis? Even if you don't consider this your full-time job, you still require motor trade insurance. 
While you probably won't take-in or deal with as many vehicles as other full-time businesses do, you still need to ensure you are fully protected in the event of an accident or incident involving other peoples' cars or issues following repair work. 
If you are relatively new to the motor trade industry, you might be unsure as to what kind of part time traders insurance you require. By calling a broker, they can take you through the process step-by-step and make sure you obtain the cover that is right for you. 
It is likely that a motor trade insurance broker will ask for receipts in order to prove you are a part-time business and to ensure you meet the minimum eligibility requirements to be defined as a motor trade business and to then purchase insurance. 
The kind of cover that is likely be offered is road risks insurance. This will allow you to drive cars you don't own in order to run your business. You might need to get behind the wheel to move the car from a driveway to a garage for example, or to test a car after you have repaired it. Even though this distance might be minimal, anything could happen in that short space of time. 
That is why it is important to be covered for this activity; you never know what might happen when you're in a customer's car, and don't want to be liable for the consequences of anything happening out on the road should you not be insured to drive their vehicle
The insurance will not cover the loss or damage to vehicles while they are at a business premises. If you work at home, this shouldn't be a problem, as insurers are not likely to classify this location a business premises.
If you are still confused as to your requirements, speak to a broker. If a separate location is vital in order to run your business, you might need to obtain traders combined insurance instead. There are a number of optional covers, to ensure that you are protected whatever your circumstances. A broker will offer the best advice on exactly what you need.