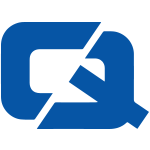 10 December 2013

Most business owners will want to get their motor trade insurance policy sorted as quickly as possible.
When it's time to renew or get a brand new policy, the prospect of taking the time out of your busy schedule to scour through the possible insurers can be exhausting in itself.
Some might turn to the internet as a quick and easy solution to pick up a motor trade insurance policy. However, it's easy to get caught out when making the most of the web, as fraudulent motor trade insurers are lurking in the deepest and darkest depths of the online world.
When looking online, you might get sucked in by the various offers posted on websites like Gumtree, Facebook and any other social media sources. It is important that you steer clear of these deals, as they are often from illegal sources.
If the deal seems too good to be true, it often is. Always ask yourself if the business is legitimate. Does it list a standard mobile number as the point of contact? Does it have a trading address? Does it have its own website? Are they registered with Companies House and the Financial Conduct Authority?
These are questions you should consider before diving into the purchase of a motor trade insurance policy. If you don't, you could be left out of pocket and, most worryingly, without any cover.
While it is not necessarily discouraged to get a quote for a policy online, it is vital to go to an accredited source.
ChoiceQuote, for example, is one of the few brokers that offer online trade insurance quotes, although you will then need to call the company to complete the process.
This is a quick and simple way to get a guide price for your next policy and will be useful preparation for when it comes to speaking to a broker on the phone when you eventually intend to purchase cover.
Don't rush your way through the process. Take your time and make sure you get it right.
For the best service and advice, speak to a broker with an excellent reputation – such as ChoiceQuote. The experts will be able to guide you through the entire process to get you the right policy at the best price.