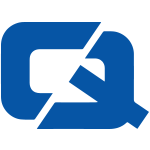 09 December 2013

When looking for a motor trade insurance quote, you'll want to get the best possible deal for your business. No one wants to fork out more money than is necessary, but you want to ensure that you are covered for every likely scenario.
If calling a motor trade insurance broker, you'll be asked a number of questions about your business and how you go about your daily operations.
However, you might think that by saying a certain thing on the phone, or by omitting certain details, you'll get a cheaper quote.
While you might get offered something slightly cheaper in the first place, if a motor trade insurer comes to your premises, and finds any of the details you provided are false, you could be refused cover.
Furthermore, by leaving out certain factors when talking to a broker, you might not be covered for everything you need to be, which could lead to trouble in the future.
Here are some of the myths surrounding ways to get cheaper motor trade insurance.
Cheaper is better
Perhaps the biggest myth of all. Obtaining a cheap motor trade insurance quote might seem like a good thing in the short-term, but the long-term issues of having incorrect cover will soon outweigh this.
Remember, insurance is there to help protect your business, and cheaper cover could mean that you are missing out on a number of important features.
A more expensive policy might seem like a bigger outgoing in the first instance, but consider the savings you could make if you are put in a position where you need to make a claim.
If I leave out/add certain things, my quote will be cheaper
You may tell a motor trade insurer that you have additional fire extinguishers on the premises, because you think it will reduce the cost of your quote. Or, you might not chose to cover all of your tools because you think it will push up the premium.
These factors could have less of a financial impact than you might expect, either in terms of savings or costs added to the policy. In some cases, there will be no saving at all! However, being economical with the truth or falsifying information, even if it seems minor, could see you in trouble in the future.
Lying about additional safety features like fire extinguishers could see your claim rejected, even though it would have had little or no impact on the quote in terms of real savings. Having expensive tools stolen might set you back hundreds of pounds, when the added cost to your insurance quote might have been minimal if anything.
Always be honest about your business, as lies could see you lose a broker's trust and leave you out of pocket in the long-term.
I can list the business address as my home
If you conduct your business in the city, you could find that your quote is higher due to being in a higher-risk area. To counteract this, you might say that your business is based at your home address in order to save money. However, this is simply not allowed.
By doing this, you are committing an act of fraud and will be punished as a result. Motor trade insurance brokers will take this matter seriously and may not provide you a quote or pass your details onto insurers as a result.
Fraud affects the whole industry and drives up the price of policies, so brokers will be vigilant against this activity. Instead of obtaining a cheaper quote, a quick investigation from a broker could see you without a legitimate insurer.
If I leave off drivers from the policy it will be cheaper
In some cases this could technically be the case, but in the majority of instances, a broker will simply ask to see how many people are employed in the business in order to add them to the policy – not to bump up the cost.
Leaving-off employees to reduce the cost of cover is not advised, as this could see the worker in trouble with the authorities if they are caught. Furthermore, if they are in an accident, you won't be able to claim for damages and could suffer more costs if another person involved in the accident chooses to claim against your business.
I don't have to list a vehicle if it isn't used much
When a broker is asking you about the vehicles you want covered, you might be tempted to leave one off as it isn't used often.
It could just be sat at the back of your premises and used infrequently.
However, if on the rare occasions it is used you are caught by an Automatic Number Plate Recognition (ANPR) and the vehicle is not on the MID, you could be in line for a fine or the vehicle could be seized. It is also worth bearing in mind that the cost of an accident could be huge if the vehicle is uninsured.
Even if the car is simply sat on your premises and road taxed, you could be in line for a heavy fine if it is not declared as off the road and it has not been added to your policy.
Above all, be honest with you broker. Getting the right cover should be more of a concern than the cost.