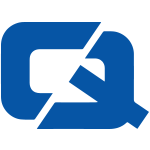 29 November 2013

With the colder seasons currently underway, drivers up and down the UK will be preparing for the colder, wetter and icier weather. 
The winter elements are set to batter the country in the coming months, with roads expected to become slippier, visibility to become poorer and accidents to become more likely. 
Motorists will be wanting to get their vehicles ready to take on the roads and do everything they possibly can to avoid a breakdown or yuletide accident when making necessary trips. 
This could see vehicle owners flocking to their local motor trader to purchase some of the essential supplies to keep their car running throughout the icy chill. 
Here are just some of the items you should make sure your business has in order to prepare for the winter rush. 
1. Winter Tyres
Once considered a fad or an unnecessary purchase, winter tyres are becoming more and more popular among motorists who have discovered just how much the specially designed rubber wheels help to improve handling and decrease braking distances on slippery roads. 
With deeper tread levels and specially designed tread patterns, coupled with a unique rubber compound, winter tyres can make a real difference to how a vehicle performs on the roads this Christmas season. 
Motoring publications and experts are lauding the benefits of these products, so don't be surprised when customers come flocking for the tyres. Ensure you offer a fitting service to make the sure the customer drives away happy!
2. Anti-freeze
The absolutely essential car product in the winter is anti-freeze. Whether this is for radiator fluid, windscreen washer bottles or simply to use in the morning when the overnight frost clings to the car, the product will be much requested in the next few weeks. 
Make sure your motor trades business has a good supply of anti-freeze, as it's likely to fly off the shelves pretty quickly. 
3. Spare headlight bulbs
A car's headlights, full beam and fog lights will be pushed to the limit during the dark and frosty days.
Before taking to the road for long journeys, many motorists will want to ensure their lights are working, or to buy replacements just in case. Therefore, it is advised that you make sure you have a good supply of all different varieties of bulbs to suit a range of vehicles. 
4.  Tyre chains
While the average city driver won't find much use for these, those from countryside and rural areas will have a more pressing need for a little support to battle through the ice and snow on the roads. 
Tyre chains will be requested by many as they attempt to combat the slippery surfaces on their day-to-day journeys. 
5. Motor trade insurance
This one isn't for the average consumer. This is for your motor trade business!
Cold, wet and icy weather presents an increased likelihood of accidents at a motor trade establishment. This could be from driving cars around the repairs section of your business, or customers slipping and falling at a premises as a result of the ice or a carelessly placed piece of equipment. 
Making sure you, your staff and your customers are protected this winter is essential and will save you from incurring unexpected costs as a result of damage to vehicles or from customers pressing charges. 
Call a motor trade insurance broker to purchase the right insurance that covers all possibilities when it comes to cold weather mishaps.